Hochschule Fur Den Offentlichen Dienst In Bayern
The Bavarian Police Academy is in charge of training and educating Police students for their career on professional and executive levels for the Police Enforcement Service. BPA teaches future higher ranked police officers in various disciplines including psychology, political science and social sciences. The inter-disciplinary research team of the BPA examines various domains relevant for policing including cybercrime, hate speech, radicalisation, terrorism among others. Security research for and via the police strengthens everyday networking in police practice with training and further education, in other words integrating theory and practice. The research team at BPA provides scientific knowledge on relevant topics in the field (i.e. security research, crime prevention or crime research) to police or institutions of the security structure and aids in the design of further training courses and seminars and the mediation of contacts. In addition, the research team supports police and security authorities by providing scientific services in solving day-to-day problems.

Atos It Solutions And Services Iberia Sl
Atos is a global leader in digital transformation with 112,000 employees and annual revenue of c. € 11 billion. European number one in cybersecurity, cloud and high performance computing, the Group provides tailored end-to-end solutions for all industries in 71 countries. A pioneer in decarbonization services and products, Atos is committed to a secure and decarbonized digital for its clients. Atos is a SE (Societas Europaea) and listed on Euronext Paris.

The purpose of Atos is to help design the future of the information space. Its expertise and services support the development of knowledge, education and research in a multicultural approach and contribute to the development of scientific and technological excellence. Across the world, the Group enables its customers and employees, and members of societies at large to live, work and develop sustainably, in a safe and secure information space.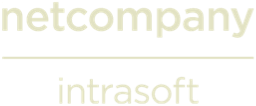 Netcompany-Intrasoft S.A.
Netcompany-Intrasoft is a leading European IT Solutions and Services Group with strong international presence and expertise, offering innovative and added-value solutions of the highest quality to a wide range of international and national public and private organizations. Netcompany-Intrasoft's expertise and strength lie in its proven capacity and successful track record in undertaking and delivering, complex, mission - critical projects. Netcompany-Intrasoft's professionals have developed the ability to combine their technical expertise with thorough understanding of each customer's individual business needs. The company consists of a highly skilled, efficient and flexible human resources base, with an international culture.

Information Technology For Market Leadership
ITML is a Greek ICT SME offering novel, tailor-made solutions and services based on state-of-the-art technologies on big data analytics, advanced data mining and machine learning, in specific business sectors, including cybersecurity, energy, maritime, logistics, health, education and the Public Sector. It currently employs over 50 people, and its primary competence relies in the design and development of software. This is realized via (a) bilateral projects with private industry, (b) Public-Private Partnerships (PPP), (c) EU, beyond-EU, and national related funded projects.
Since 2017, ITML's engagement in R&I projects is almost doubling year over year, subsequently growing the company's headcount proportionally. This has also increased the commercial go-2-market potential formulating products and services that address specialized business needs on a local and regional level. ITML has a solid team of multiexperienced, internationally recognized professionals, who have been conducting research, in areas related to the design, management and performance evaluation of high-speed telecommunication networks/services, security, transportation, energy efficiency, service-oriented architectures, business process management, e-government, ecommerce applications, and software engineering. The company has already started its regional expansion by creating a new entity in Cyprus with more locations being under consideration as scientific and entrepreneurial activities become wider. Our objective is to turn promising ideas into concrete and robust products for the sectors of commercial interest to ITML. Through intense and continuous involvement in cutting-edge R&I projects, we aim to develop the next generation of commercial targets, exploiting state-of-the-art technologies. More details are given in the Business plan document.
 

Inov Instituto De Engenharia De Sistemas E Computadores,inovacao
INOV – Instituto de Engenharia de Sistemas e Computadores Inovação is one of the largest national technological infrastructures in the field of Information and Communication Technologies (ICT) and Electronics. A private institute that fosters relations between Higher Education Institutions and society and the economy, with a view to increasing their competition. INOV forms a multidisciplinary team, including specialised administrative and technical personnel, highly qualified in project management, researchers, scholars and interns.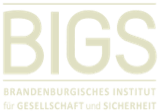 Brandenburgisches Institut Fur Gesellschaft Und Sicherheit Ggmbh
The Brandenburg Institute for Society and Security (BIGS) is an independent, non-partisan non-profit institute in Potsdam with the mission of building bridges between theory and practice to improve research in civil security through a multi- and interdisciplinary approach. Research at the institute seeks to analyze security issues from an interdisciplinary perspective and to supply needed insights into these issues, while at the same time strengthening Germany's broader security architecture over the long term.

By bringing together domestic and international multipliers from politics, the business sector, public administration, the media and academia, BIGS develops innovative strategies and solutions for contemporary civil security challenges and respective research questions. These multidisciplinary efforts are reflected in the research projects, the institute's s teaching activities for students and young scholars in cooperation with the University of Potsdam or other universities and in its knowledge tranfers through publications, conferences, workshops and in particular the BIGS' PizzaSeminars.

Universita Cattolica Del Sacro Cuore
Transcrime is the joint research center on transnational crime of Università Cattolica of Milan, Alma Mater Studiorum Università di Bologna and Università di Perugia. Its goal is to facilitate effective crime prevention and control through innovative ideas, advanced analysis, cutting-edge techniques and international cooperation. Since its foundation in 1994, it has carried out more than 150 research projects funded at national, EU and international level.

Ianus Consulting Ltd
Ianus LTD is an SME based in Cyprus, founded in 2019. The company conducts research in a number of areas with more active participation in the security domain.​ Ianus develops innovative technology solutions and concepts based on research outcomes​ and actively participates in the preparation of research proposals and the implementation and management of all aspects of European-funded research projects.​

The Lisbon Council for Economic Competitiveness asbl
The Lisbon Council for Economic Competitiveness and Social Renewal asbl is a Brussels-based think tank and policy network.
Established in 2003 in Belgium as a non-profit, non-partisan association, the group is dedicated to making a positive contribution through cutting-edge research and by engaging political leaders and the public at large in a constructive exchange about the economic and social challenges of the 21st century.

Convergence
CONVERGENCE consists in an interdisciplinary, yet complementary team of professionals who address technology through societal lenses. We aim at providing targeted inclusive solutions while considering the contemporary societal and technical issues faced by the different stakeholders, including users, machines, researchers, the civil society, companies, policy makers, political organisations, governments and so on.
Our team is enriched with diversified and experienced professionals coming from a wide range of disciplines such as; political science, human rights, social anthropology, intersectionality and gender, business administration, strategy in international organisations and finance, IT and computer science. Our interdisciplinary team is our forte and the reason we can provide socially aware technical solutions.
An example of our available service provision is the following:
• Analysing the challenges towards an efficient collaboration between the human and the machine
• Deploying the procedures to ensure that the human understands, trusts and accepts the machine's decisions in a shared and collaborative environment
• Identifying the biases in the machine and notifying the creator accordingly
• Contributing to the learning process of eliminating the biases by introducing solution-based techniques to improve the machine
• Delivering tailored capacity building to the human
• Building on a strategy to promote that future machines will be trustworthy, accepted and bias-free

Vrije Universiteit Brussel (VUB) - Cyber & Data Security Lab
The Cyber and Data Security Lab (CDSL) is part of the internationally renowned research group on Law, Science, Technology and Society (LSTS), within the Faculty of Law and Criminology, at Vrije Universiteit Brussel (VUB).
CDSL is at the forefront of the rapidly growing field of cybersecurity and information security law and policy, bringing together established researchers and senior practitioners working at the intersection of law, technology, and security. In particular, CDSL takes a systematic approach to investigate the relationship between EU laws and policy on cybersecurity, privacy and data protection and the use of new and emerging technologies.
CDSL's mission is to promote knowledge and understanding of legal and ethical frameworks developed around cybersecurity, data protection and digital technologies. To achieve this, CDSL regularly monitors, reviews, and assesses actual regulatory responses and policy-making options to address emerging legal and ethical challenges posed by new technologies in various research fields, including crime detection and analysis, border surveillance and security, cybersecurity in healthcare, emergency response and disaster management.

Katholieke Universiteit Leuven
The Centre for IT & IP Law is a research center at the Faculty of Law and Criminology of the University of Leuven (KU Leuven), with currently a staff of over 80 researchers specialized in legal and ethical aspects of IT innovation and intellectual property.

Researchers working at the Centre for IT and IP Law focus on the fundamental re-thinking of the current legal framework, necessitated by the rapid evolution of technology in various fields, such as government, media, health care, informatics, digital economy, banking, transport, culture, etc. Their research is characterized by an intra- and extra-juridical interdisciplinary approach, constantly aspiring cross-fertilization between legal, technical, economic, ethical and socio-cultural perspectives.

The Centre for IT & IP Law has a solid track record as a law and ethics partner of large international and interdisciplinary research projects. It is internationally renowned for its expertise in the areas of Artificial Intelligence & Autonomous systems, Data Protection & Privacy, eHealth & Pharma, Ethics & Law, Intellectual Property, Media & Telecommunications and (Cyber)security.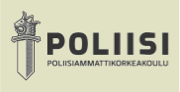 Poliisiammattikorkeakoulu
The Police University College is a university of applied sciences in Tampere, Finland providing police academy training and research under the Ministry of the Interior for the Police of Finland and other Finnish law enforcement units.

Ministry of the Interior
The Ministry's three key duties are: preparing legislation concerning the police, rescue services, emergency response centre operations, border control, maritime search and rescue, and migration managing the performance of agencies and institutions in the Ministry's branch of government, and dealing with international and EU affairs that fall within its remit.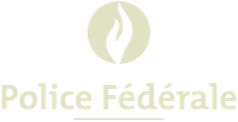 Police Federale Belge
The Belgian Federal Police is the national police force of the Kingdom of Belgium, as well as one of the two levels of police in the country (the second being the local police).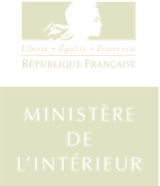 Ministere de l'Interieur
AI strategy for the Home ministry.

Polismyndigheten Swedish Police Authority
The Swedish Police Authority is the national police force of the Kingdom of Sweden. The first modern police force in Sweden was established in the mid-19th century, and the police remained in effect under local government control up until 1965, when it was nationalized and became increasingly centralized, to finally organize under one authority January 1, 2015. Concurrent with this change, the Swedish Security Service formed its own agency.[4] The new authority was created to address shortcomings in the division of duties and responsibilities, and to make it easier for the Government to demand greater accountability.